Jerry Armelli, M.Ed., LPC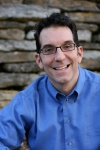 My Passion
My desire is to see people living out their Divine design and intent in all aspects of their personhood - thinking, feelings, behaviors and relationships.
Experience
I obtained my Masters in Education (M.Ed.) in Agency & Community Counseling from Xavier University. I received my counseling license from the State of Ohio shortly thereafter. I am one of the founders of Design & Intent in 1986. In my thirty-three years in professional Christian ministry I have been privileged to be on the front row seat to see God change the lives of thousands of individuals with a variety of emotional, mental, spiritual and relational issues.
Personal
I was born and raised in a suburb of Cleveland, OH. I have been married to my wife since 1994. I enjoy working outdoors, fire pits, relaxing with family and friends on the decks, tending to my hens, the gym, building/creating and as a former classically trained ballet dancer I enjoy taking ballet classes! My wife is a teacher. We have one daughter who is married and works in the medical field.
Services/Specialties
I work to guide my counseling with Christian directives and principles presented in a spirit of gentleness, humility and love. I help individuals through a variety of issues including: Anxiety * Depression * Grief * Emotional Dependency * Co-Dependency * Boundaries *Relational Issues * Parenting the 'prodigal' child * Sexual Identity * Gender Identity * Sexual Addiction * Sexual Abuse * Marital Infidelity * Spouse of an Addict * and more
Speaking Teaching Experience
My thirty-four years of ministry experience has enabled me to gather a good amount of knowledge related to the experience of being a Christian-human in a fallen world. I thoroughly enjoy educating people on The Divine's design and intent for His created ones with a balance of wisdom and compassion.
I have taught extensively. My teaching experience includes: International conferences at Gordon College (MA), Loyola, Trinity University (TX), Point Loma Nazarene University (CA), Asbury Theological Seminary (KY), University of Toronto (Canada) and Focus on the Family. Cable services to twenty-two European countries with an estimated fifty-five million subscribers. I have spoken on the campuses of Purdue University (IN), Indiana Wesleyan University and Cincinnati Christian University. Additionally, I have taught at numerous churches in Greater Cincinnati and the region.
My writings have been seen in periodicals as well. I have also been a guest on numerous television and radio programs in the Greater Cincinnati area including WCET/Channel 48 (PBS), Trinity Broadcasting Network (TBN), 55 WKRC, WVXU, WNLT, WAKW and WWLW.
I am the publisher of Design & Intent newsletter, Reaching Out, Design & Intent Blog site and Facebook site. Most recently, I am featured in the newly released book, Ordinary People Extraordinary God. My story and teachings appear on numerous websites.
I have had the privilege of being a consultant to numerous pastors, clinicians, teachers, ministry leaders and the like within the Great Lakes Region.
Speaking Teaching Topics
Understanding Same Sex Attractions: Biblical Perspective, Paths of Development, Paths to Purity and Relational Wholeness, and Responding to the same Sex Attracted and LGBTQ-identified individuals * Establishing Support Groups * Emotional Dependency * Finding and Establishing Support-Accountability Partners * Night Dreams * and more.
Contact me for an appointment:
DIMinistriesJA@gmail.com
513.861.0011
With you in Him,
Jerry <><